It was good to be back to something close to normal in 2022, after the COVID hit years of 2020 and 2021.
At this time of year, I always look back at the number of live games I managed to get to – pleased to report that despite a barren December of just two games, I managed to get to 110; very much back to normal after hitting a century every year from 2016-2019 before COVID hit. In 2020, the figure was just 54 and in 2021 it climbed marginally to 66.
That 110 included 56 rugby league games, 50 football, three ice hockey and a solitary basketball match.
I managed also to get to 10 new venues that I've never seen live sport at, starting back in January at AFC Wimbledon's new Plough Lane stadium, where London Broncos played Widnes.
Other new grounds included the Stadio Olimpico in Rome, taking advantage of the Europa Conference League scheduling while away on a trip there, as well as the Emirates Stadium in London.
My favourite new ground was probably the Riverside Stadium in Middlesbrough, though the Coventry Building Society Arena was another good visit. Manchester Central for the Rugby League Wheelchair World Cup final was excellent too.
On a personal note, I have found 2022 to be tough. I have faced bouts of illness at times that have really wiped me out, including COVID in September which caused me to miss my uncle's wedding. I've even been wiped out with illness all over the Christmas period. Since September, I've not really been the same. I struggled massively with anxiety and depression in the immediate aftermath, and I'm not too sure why or what the trigger was. As I've written before, I have struggled with both for several years though had probably been relatively OK for 18 months. Whereas previously, work has often been an outlet to keep me going, I have found it extremely difficult in recent times to find purpose and even the ability to do so. Ahead of and during the Rugby League World Cup, I was struck down massively with imposter syndrome which made me feel like I shouldn't even be there.
I have tried several things – including medication, counselling and even getting a snooker table (fulfilling a lifelong dream!) – and yet still have been unable to shrug off this cloud.
I remember commentating on a football match back in April and thinking 'what's the point', though I was given a timely reminder as to why just a week or so later when thousands of people listened to our commentary on the play-off semi-final between South Shields and Warrington Town which ended in a thrilling penalty shoot-out, and resulted in a load of tweets and messages praising not only the game, but our coverage. That was probably one of the best moments of my career.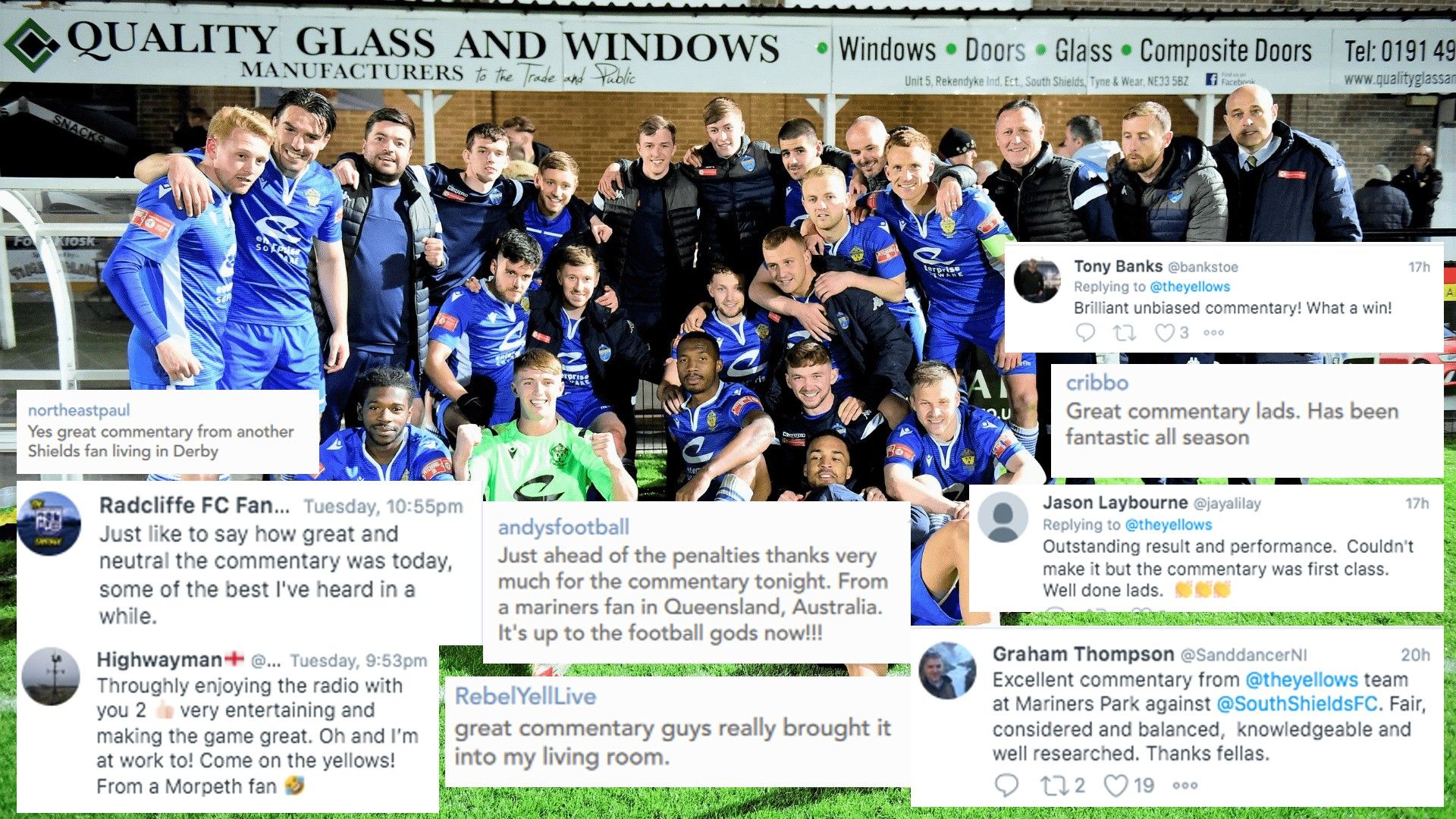 The world has changed, and not for the better. Large parts of the basics in life and society around us is crumbling. What we take for granted, is disappearing. Community spirit, customer service, empathy. It's all going. That makes it even harder when you're a struggling individual to find your place in the world. How can you get your own mindset right when everything around you is in chaos?
Since I was eight years old, I wanted to be a sports journalist. I have very little interest in anything that isn't sport. But even sport is changing. It's becoming less about the sport itself, and more about the entertainment and economics. Take The Hundred in cricket, for example. Sure it's got razzmatazz, great TV coverage and sponsors – but what if it spells the death knell for the clubs that provide cricket all-year round, and create the players that participate in The Hundred?
The sheer amount of live sport now makes it near-on impossible to keep up with. The England rugby union and cricket teams are no longer household names as they once were. With so much choice of what to consume, there simply isn't that desire or necessity to follow these things.
Rugby league is of course close to my heart. I can't tell you how demoralising it is when you hear about what the sport "must" do to survive; when it's basically people telling you that your town where you come from can't really be part of its future. Why? Economic reality is one thing, chasing an impossible dream and ditching those you don't deem fashionable enough is another.
Football beneath the Premier League is becoming increasingly popular once again; simply because it is how people remembered sport to be. The games are played almost without fail at the same time each week, meaning it's easy to schedule around the hectic modern day life. There are no "we are bigger than you" – there's a pyramid, that anyone and everyone can work up and down. It keeps interest.
There are no silly nicknames. Silly nicknames don't do your marketing for you. They don't engage your fans. Those things are done whether you have a big cat in your name, or not. How many football clubs take those names? And yet it is the most watched sport in almost every town and city in the country.
I've built my career around sports and publishing. Sadly, that too is another area that is changing for the better. If you're friends with me on Facebook, you'll no doubt have noted my continuing frustration at the nonsense pushed out by "local" newspapers. Chasing clicks to generate revenue for middle managers and huge newspaper groups is anti-local journalism, and just creates a race to the bottom.
We experience the same in sport too. Respect and doing things properly has gone out of the window. My only surprise is that rugby league sites haven't started covering Manchester United, following the same vain as the local newspaper ones. Instead, we get our own rat race – copying what's already out there, stealing other people's work and generally sensationalising and taking out of context any quote that might get a few eyeballs.
Of course, people's habits (including my own) are probably to blame. But people should have pride. I'd like to think that for all its faults, Love Rugby League at least maintains a level of respect. The day it is forced not to do so, will be the last day I'm there. My motivation behind creating it was to fill a gap in the market, and hopefully it continues to do that.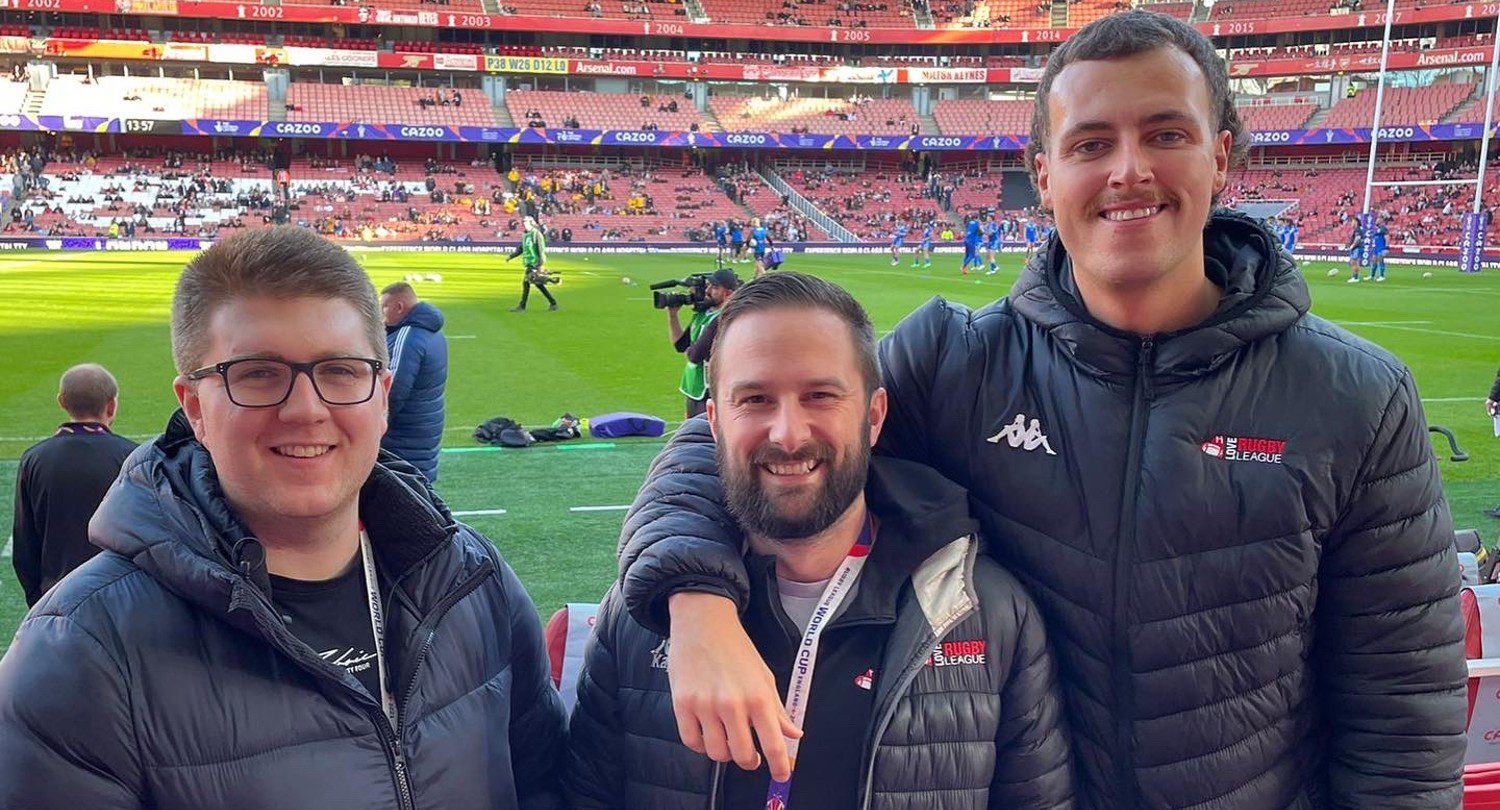 All the above makes me question myself, and also what my long-term aims and abilities are. What am I? Who am I? What am I good at? How can I impact the world/society/local community to be better? I honestly don't know. Will there even be an industry to provide a decent living for me when I'm 40?
As the old saying goes, all you can do is control the controllables.
I'll end on a positive note. The big thing, outside of family, that has kept me going this year is our brilliant office environment – which merges the teams of Love Rugby League and JDG Media in one place. I have no doubt whatsoever that we are all better at what we do for being together, sharing knowledge and motivating each other. I will always be a champion of office-based working as a result.
I'd love for that to grow in 2023. Happy New Year!