The coronavirus pandemic and subsequent lockdown has hit sport hard – I take a look at how different sports in the UK are dealing with the issue and where they're at in terms of restarting.
Basketball
The British Basketball League postponed its season on March 17, and its position remains largely the same – they have a desire to see out the season.
It's the first year of their new format which saw an extended cup competition as a pre-cursor to the league season, with some clubs having played only 12 of their planned 20 league games.
The main issue for the league is their showpiece event, the play-off final at the O2 Arena, is a big money-spinner for the league. That, coupled with losing one of its clubs (London City Royals) earlier in the season and the potential of increased licensing fees next season, means that the BBL – which its owned by its member clubs – could face significant financial strife if the play-off final can't be played.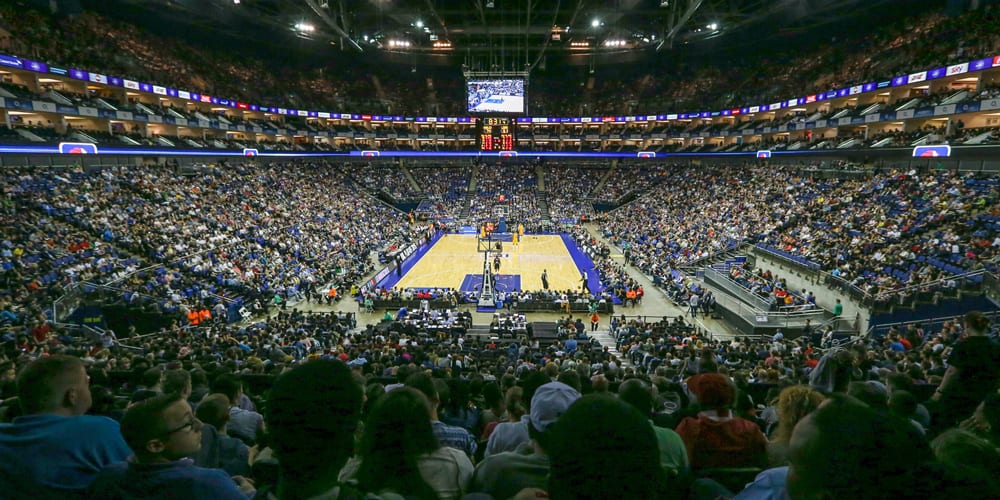 Player contracts run until the end of the regular season, which has now passed – but some believe that they include an open-ended clause that could incorporate the play-offs whenever they may be played.
As per an update last week, the BBL have two options – one to complete the 2019/20 season prior to commencing the 2020/21 campaign, and the second to write off the 2019/20 season and amend the structure and format of the 2020/21 season.
Cricket
It's far from an ideal situation for anybody, but at least cricket hadn't started their season. With them being almost at the point of starting though, they have the contractual commitments of players and commercial partners, without having had any action played.
It has been speculated that the County Championship season will be scrapped altogether, although so far the ECB have only confirmed that no professional cricket will be played before July 1.
The much-maligned new format series, The Hundred, has been postponed for 12 months.
Football
The movements of the Premier League are well documented, with their desire to resume behind closed doors no doubt motivated by the significant broadcast and commercial revenue that they would stand to lose otherwise.
The EFL remains outstanding too, and they are also towing the line that the season will be played to a conclusion.
So, the National League is cancelled but where does that leave league leaders @barrowafc and their 48-year wait for a Football League return? Major implications also for @stockportcounty @afcfylde & @chorleyfc as @chrishallitv reports. #Football pic.twitter.com/p0NTA91HuE

— ITV Granada Reports (@GranadaReports) April 23, 2020
Below that, non-league football has already called it a day – steps 3-7 announced weeks ago that their season would be cancelled and deemed null and void, meaning no promotion or relegation, which prompted a number of angry protests, particularly from sides that were in some cases points clear at the top of their respective leagues.
It's taken the National Leagues a bit longer to decide their movements, and it still remains up in the air. They seem to have decided that no more play is possible, though how that impacts what they do promotion or relegation wise is yet to be decided.
Hockey
In hockey, the decision was made to scrap their play-off finals and instead crown the team at the top of the standings the champions. That meant Surbiton were crowned both men's and women's league champions.
They were fortunate in that the weekend prior to the lockdown, was the final round of the regular season – meaning all teams had completed their 18 scheduled games.
In normal circumstances, that would have seen the two Division One North & South winners plus the ninth placed Premier Division team play-off for two Premier Division places for 2020/21. Instead, this was scrapped in favour of expanding the Premier Division to 11 teams for 2020/21. Regulations to promotion and relegation will be revised for 2020/21 to ensure the 10-team division resumes for 2021/22.
Promotion and relegation remained as it was in the divisions below that, with some reprieves at Division One and Conference levels as a result of the Premeir Division expansion.
Ice Hockey
One of the quickest moving sports leagues was the Elite Ice Hockey League, who cancelled their 2019/20 season back on March 26th.
Though they kept the records from the season, no league champions were crowned, with league leaders Cardiff Devils put forward to enter the 2020/21 Champions Hockey League in Europe.
The Devils had played 46 of their 54 league games when the league was cancelled, and were a point clear of Sheffield Steelers having played three games less.
At the other end of the table, with it being a franchise league, there was no issue of relegation.
The other key consideration was the cancellation of the league's money-spinning play-off weekend, which sees four teams take part in a semi-final and final at the National Ice Centre in Nottingham across one weekend.
Magic5️⃣ & 2020/21 Update | #EIHL

📰 https://t.co/K7DeJfDVvO pic.twitter.com/GhZauLBBmr

— EIHL (@officialEIHL) April 22, 2020
In response, the EIHL announced that the 2020/21 season would start with a so-called Magic FIVE event at the same venue, featuring all 10 clubs – with tickets purchased for the play-off weekend automatically transferred over to the new event; as well as offering refunds for those that couldn't make it.
Below the EIHL, the NIHL National are planning a similar event to replace their own Final Four play-off weekend, which had been scheduled to be held at the Skydome Arena in Coventry.
The other NIHL Finals weekends – at Sheffield, Widnes, Bracknell and Alexandra Palace – were all cancelled with refunds issued.
In terms of their league season and standings, after the league ceased on March 16, all outstanding fixtures were marked as 0-0 with no points for all games.
That resulted in Telford Tigers being crowned NIHL National winners – Whitley Warriors (NIHL North 1), Streatham IHC (NIHL South 1), Hull Jets (NIHL North 2), Haringey Huskies (NIHL South 2 East) and Guildford Phoenix (NIHL South 2 West) were announced as winners of their respective leagues.
Rugby league
In receipt of a £16m government loan last week, rugby league finds itself in a tricky position.
Government backing for Rugby League in Coronavirus crisis.

More: https://t.co/dVQr80NE2O pic.twitter.com/5wMY6nn0G1

— Rugby Football League (at 🏠) (@TheRFL) April 30, 2020
They were only six or seven games in to the season, and with the sport underpinned by a television deal from Sky Sports, the worry is if no games are resumed, then it would have significant financial impact.
The Magic Weekend has been postponed, with hopes to hold it later in the year, while the end of season Ashes series between England and Australia looks in grave danger, with the NRL in Australia having already committed to extending their domestic season and moving the State of Origin series to the season's end.
Another twist is the presence of overseas teams in the rugby league pyramid. The French government has called off all sport until September, meaning Catalans (Super League) and Toulouse (Championship) cannot play at home until then at least.
Calls have already been made to scrap relegation from Super League in 2020, though the governing body have taken the position of an indefinite pause of action and plans moving forward remain up in the air.
Rugby union
The Premiership Rugby season has been postponed indefinitely since April 8.
They're perhaps fortunate that the controversies surrounding Saracens means that there is no debate over relegation from the top flight, with Sarries already consigned to the Championship.
Replacing them was another matter though, but Newcastle Falcons have already been given the green light for promotion, after the RFU decided to implement a "best playing record formula" to decide the lower divisions.
Newcastle had won all 15 of their league games to earn promotion, while the decision also sent Yorkshire to relegation to the third tier. Second place Ealing, who sat 18 points behind with a game in hand, have threatened legal action over the decision.
Snooker
The World Championship at the Crucible should have taken place in April, and has been postponed until July/August – likely behind closed doors.
Getting individual players together to play behind closed doors seems to be a fairly straight forward solution to a problem, in comparison to the team sports above. But it remains to be seen how it pans out.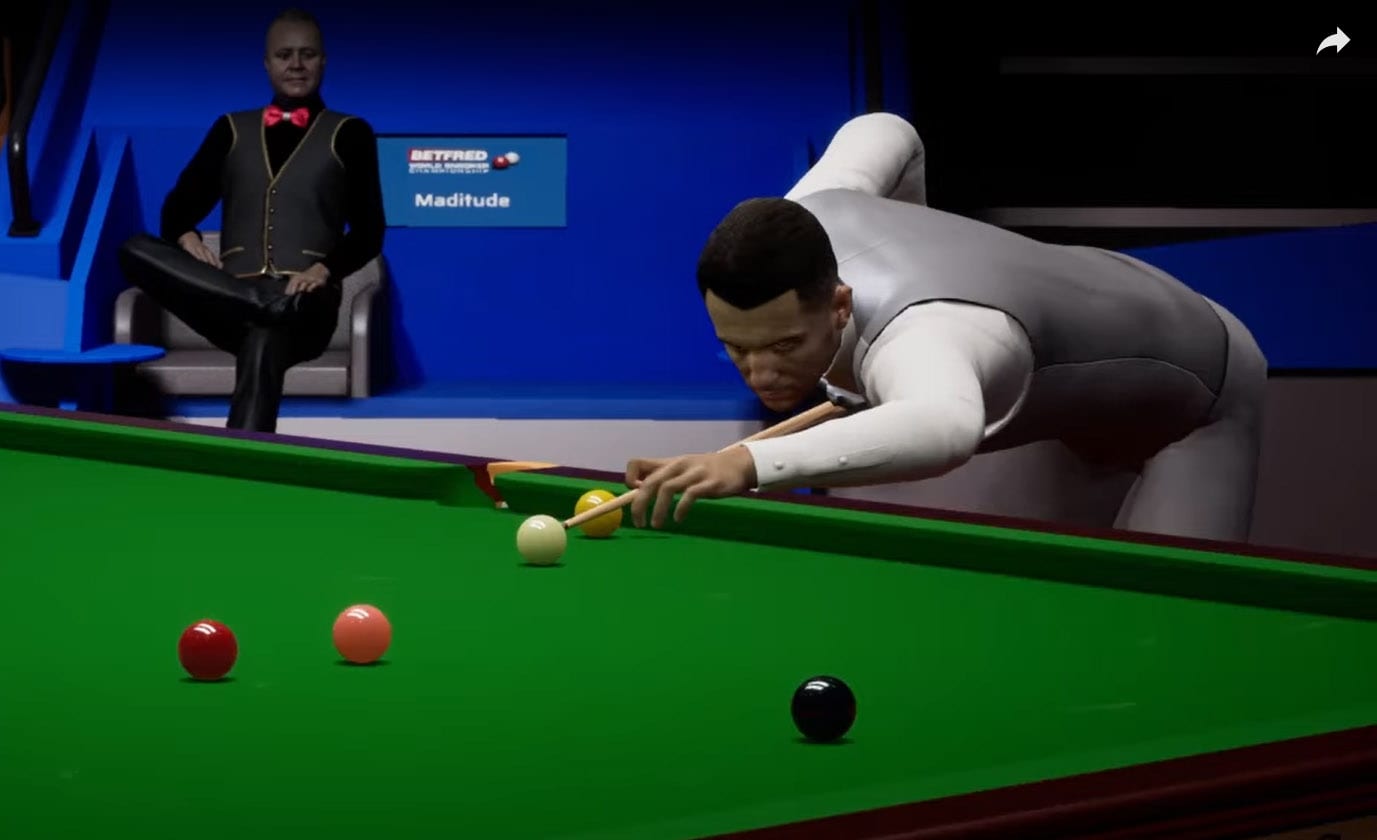 Like many other sports, snooker has been undertaking some virtual action – Mark Selby, represented by Scott Edwards, won the inaugural Virtual Betfred World Championship.
Here's hoping whatever happens, there will be some live sport to watch soon. Stay safe.